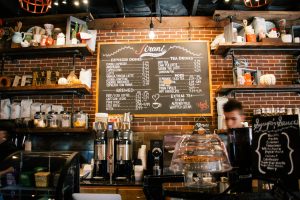 My team here at The Delaware SEO Guy knows that to appeal to an audience of friends and neighbors, business promotion online must speak directly to them. Marketing needs a personal touch. Funny how, in a small town, there are still people who don't know that a business exists.
Then again, those locals could be temporary visitors too. How do you rank with Google and Yahoo/Bing in a way that appeals to a geographically specific audience and why would you do this? Isn't it better to reach far and wide?
Mobile Traffic
One of the top tips for ranking locally these days is to ensure content can be delivered to mobile devices. Sure, everything will come up on a handheld device, but can consumers interact easily with it? Does it fit the screen properly? What about loading time; what web host did you use?
A number of apps now connect users' phones to stores, restaurants, and attractions in their local area using GPS. When a person visits some town or another and has this app on his phone, the phone automatically points him in the direction of deals and special offers. He does not have to browse the internet to find good prices on accommodation or car rental in the city of his choice. Apps point out places to eat, sales taking place locally, and more. As long as a company is linked to the app and uses the internet to promote discounts and offers, these will find their way to customers in the area who might like them but don't live here.
Add the Personal Touch
It's advisable to use social media in order that customers can connect with you even if they only visited once, back when that special app showed them a combination deal on dinner plus accommodation. Social media, especially Facebook, makes it seem like customers and business owners are friends. It breaks down the professional barrier just enough so clients want to take ownership in a sense; enough to see their name in print and a photo on the internet where they have liked a business and shared it with others.
NAP and Local SEO
Advisers often say these days that a firm should have its contact details on page one of a website; the landing page. It doesn't look pretty, but this is a local search. Where you are located is very important to the search engine and client. They have been fooled before by companies that put the name of a city next to "HVAC" or "Attorney" so that the internet will find them, but it's an online company based somewhere else. They simply try to reach people all over the country. If your address is – for example – in Dover, DE, or "Cape May, NJ," however, the fact is indisputable. The viewer can see from the street address and phone number that you are, indeed, a local company. They aren't about to waste their time again.
As we mentioned elsewhere on the site, NAP stands for Name, Address, Phone Number. These are the three critical things that should appear in the top right or left corner of a page; distinct and unmissable. Add such details to every website you run, even a blog or a social media page. Let everyone know that you are very close to home. That might be all that is needed to encourage a call or an email. Later, with full details under "contact us," add things like a toll-free number, FAX, Text, and email.
Seek out SEO Expertise
Just how good is someone at Search Engine Optimization? As you look for help with your own SEO, and come across a number of other companies, ask yourself where was they were on the list of results Google came up with when you began your search? If they made it to page one, rest assured these are professionals prepared to do a thorough job and skilled in all the many arts involved in raising business rankings on the worldwide web.